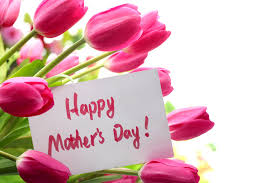 Happy Mother's Day to all of you wonderful moms and aunties. If you are in the high country, it's an incredibly beautiful day. The sky is as blue as a robin's egg, there is a brisk wind and we have temperatures in the mid 60s. It's perfect for hiking, grilling and enjoying a little time out doors.
With the halt in snow production and higher temps, many locals start to get the gardening bug around this time of year. But gardening above 9,000 ft with limited space can be a challenge! Fortunately we have some wonderful resources here in Summit County. If you long for veggies, but don't have the room, check out the Summit County Community Garde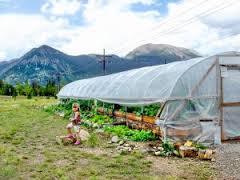 ns Network, overseen by the High Country Conservation Center. We have five community gardens in the county, one in Breckenridge, two in Frisco, one in Dillon and one in Silverthorne. The application deadline for a garden space is May 31st. You can get more information, see photos of the gardens and get an application from either of the links above. It's a wonderful way to get into the gardening groove and grow some of your own tasty veggies.
If you want to learn more about gardening in the high country, check out the Summit County Colorado Master Gardner program through the CSU extension. It is a 10 week program that "allows local gardening enthusiasts to learn more about home gardening and help their fellow gardeners in the community."  It is a wonderful program and will give you all kinds of tips and tricks for gardening in our unpredictable environment!
Did you know there is a seed saver program at the library? This is a wonderful way to find seeds for beginning plants from scratch. You can use the plants for your home or at the community gardens. This year High Country Conservation Center is also selling seed starts for Viking Potatoes and Heirloom Tomatoes for around $5.00 each. Check out their website for that information as well.
If you decide to buy your plants from a national chain like Walmart, Target or Lowes, make sure you check out a plant hardiness zone map for your area first. Since national chains have buyers that are not local, you could end up with things that have no chance of surviving. Last year, the Silverthorne Lowes had a boatload of hydrangeas! While those thrive in Denver, they aren't so wonderful here, unless you keep them in the house. Your best bet is to visit a local nursery like Alpine Earth Center, Neils Lunceford or the Frisco Pink Plant Place (opening May 20th). The people who work at the local nurseries have a wealth of knowledge and a great understanding of what works and what doesn't given your location.
Well it's time for us to get out there and do a little weeding in our own garden. Enjoy the day and let us know your favorite way to garden in the high country!