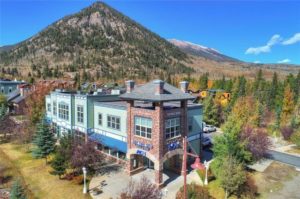 Let's talk business opportunity! We have a beautiful building situated at the west end of Main Street with:
incredible views
easy access
plenty of parking
a landmark
professional tenants
West Frisco Gateway Center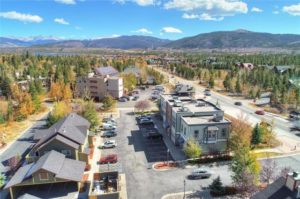 West Frisco Gateway Center is the first commercial complex that is encountered when exiting onto Main Street from I-70 exit 201, and is the last commercial complex when leaving Frisco on I-70. It is the gateway to Main Street, Frisco and includes two residential buildings, the Summit Daily News, the Shaw Cancer Center and Tavern West restaurant. The complex contains ample parking and is overseen by a master association.
Gateway Tower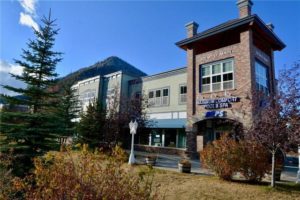 The Gateway Tower Building is the focal point of the West Frisco Gateway Center. Built in 2002, this 2 story commercial building boasts 8,750 square ft of lease space and is currently divided into 5 units. Retail space is on the lower level and 4 office spaces on the upper. The offices are serviced by a separate entrance with a passenger elevator, a unique feature in Frisco. South facing office suites have stunning views of Mount Royal and all spaces feature 9 – 11 ft ceilings for an open an inviting feel. All but one office space is currently leased.
Long Term Investment Opportunity
The original owners, and seller, of The Gateway Tower Building take great pride in maintaining this stunning property, as well as attracting professional tenants long term. This is an excellent investment property, whether you are looking for a smoothly run commercial space or are thinking of buying a space that becomes home to your own office. Call for more details and a showing today, we don't expect this prime location to last long!