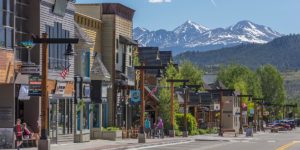 If you LOVE Frisco, then you need to get yourself some Love Frisco, Shop/Stay Frisco cards. It is a fabulous way to support businesses in the Town of Frisco AND get yourself a little reward too. These awesome eGift cards can be used all over town for a place to stay, a night out, an afternoon on the lake, a morning coffee, some new decor, gifts, yoga and so much more. A complete list of participating businesses can be found on the Town of Frisco website.
"Frisco's own love letter to local businesses" gives you back rewards of over 30% when you purchase the Love Frisco card and SHOP LOCAL! Check it out:
Spend $30, receive a $10 bonus card
Spend $75, receive a $25 bonus card
Spend $120, receive a $40 bonus card
Why would you not do this? You're coming to Frisco. We have amazing small businesses for you to visit. The town is basically giving you free money. What's not to love?
What to expect when visiting Frisco during the COVID-19 Pandemic
Let's face it, going out is different than it was before Covid-19. Each state, county and town has different requirements and restrictions regarding masks and social distancing. Before you venture out of your own state, county and town, make sure you know what's expected wherever you may be going.
Top  3 Things to Know about Restaurants, Stores, and Personal Services
Restaurants are open for dining with reduced capacity so reservations are highly encouraged if offered. Curbside and dining-to-go options are widely available and ideal for a fancy picnic. In order to dine you must wear a facial covering when entering the restaurant and any time when you aren't sitting (like a trip to the bathroom).
Stores are open with reduced capacity and to enter you must have a face covering. Many are offering curbside pickup as well.
Personal services (beauty salons, massage studios, spas, etc.,) are available by appointment and also have capacity, physical distancing, and face covering requirements.
Top 4 Things to Know About Lodging
As of June 1, all lodging opened in Frisco and all of Summit County with amped up cleaning and sanitation standards per Summit Public Health and the State of Colorado; this includes hotels and motels, as well as timeshare style properties and short-term vacation-style rentals, and privately owned residences.
Summit Public Health recommends that lodging properties provide at least 72 hours between rentals. Please inquire directly with your lodging before arrival for more details.
Guests, employees, vendors and suppliers will be required to wear masks or facial coverings in public/common areas indoors and anywhere outside where six feet of physical distancing can't be maintained.
Hot tubs, pools, saunas and common areas may be closed to encourage physical distancing. It is best to check directly with the lodging property or amenity.
The Five Commitments
In Frisco, and all of Summit County, we commit to the Five Commitments of Containment in order to prevent a resurgence of COVID-19 in Summit County:
I will maintain six feet of physical distance from other individuals.
I will wash my hands often and for at least 20 seconds.
I will cover my face in public.
I will stay home when I am sick.
I will get tested immediately if I have COVID-19 symptoms.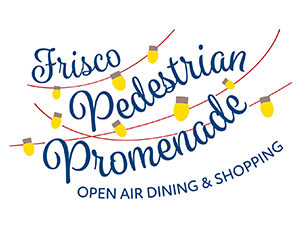 Make sure you purchase your Love Frisco, Stay/Shop Frisco Cards, familiarize yourself with the top things to know before you go, commit to The Five Commitments, grab your mask and come see us on the Promenade!
---