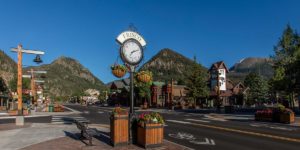 It's no secret that the Covid-19 Pandemic has wreaked havoc on the entire world and resort communities like Summit County, CO have been hit extremely hard. Tourism is our main industry and without it, every single one of our businesses, and the people they employ, suffers. The good news is, things are beginning to open, the latest of which is short-term rentals.
Safer at Home and in the Vast, Great Outdoors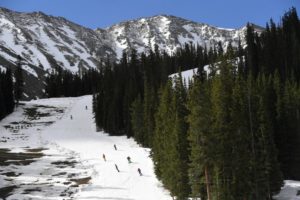 The latest executive order was signed by Governor Polis on Monday, June 1, 2020. According to an article in the Summit Daily News, "In a news release, Polis said that while Coloradans are still safer at home, they can practice greater social distancing outdoors than in confined indoor spaces." Which is great news for Summit County since we have a plethora of outdoor goodness, from hiking to biking, fishing, boating, rafting and even skiing. Yes skiing! Arapahoe Basin was allowed to reopen last week. In order to ski at the Basin, you must have a reservation, so check out all the details before you arrive: Reopening Info.
Short-term Rentals
Under this newest order, short-term rentals have been allowed to reopen as well. If you own a short-term rental or are considering renting one in order to come recreate in our wonderful outdoors, you'll want to check out the resources from the State of Colorado here: Safer at Home Short-Term Rentals. In addition, according to a recent article in the Summit Daily, the Summit County Health Department is also working on amended guidelines for our community which should be released on June 4, 2020. The state guidelines are pretty thorough regarding cleaning and disinfecting of the unit and providing guests access to these items as well. You will also want to review the record keeping requirements and cancellation guidelines if you are an owner and check with the county heath department for the latest updates.
What to Expect When Visiting
Wherever you may be traveling, it is important to remember that each city, county and state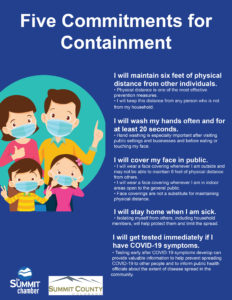 has their own guidelines and expectations for proper social distancing. Our mountain community requires that everyone practice the following Five Commitments for Containment:
I will maintain six feet of physical distance from other individuals.
I will wash my hands often and for at least 20 seconds.
I will cover my face in public.
I will stay home when I am sick.
I will get tested immediately if I have COVID-19 symptoms.
If you are unable or unwilling to make this commitment, then you will want to postpone your visit to the High Country until a later date.
We look forward to having you visit with us soon. Stay healthy & safe!